Submit Release
Autonomous Vehicle Technology World Expo 2017 Show News
XenomatiX launches solid state XenoLidar sensor
XenomatiX, 12 April 2017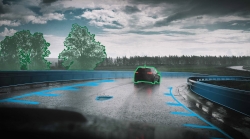 XenomatiX, the developer of automotive lidar solutions, will launch its new solid state sensor, XenoLidar for Advanced Driver Assistance Systems (ADAS) and the development of Autonomous Driving.
---
Faster autonomous driving development with dSPACE
dSpace, 12 April 2017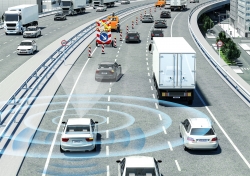 The latest in Rapid Prototyping tools and simulation testing will be presented by dSpace for the development of ADAS and autonomous driving functions.
---
Complete systems checks technology for connected car testing, from CETECOM
CETECOM, 12 April 2017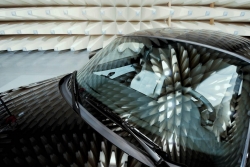 CETECOM will present its latest in testing for autonomous and connected cars. Whether it concerns Infotainment, Telematics, Sensor technology, eCall or ITS systems, CETECOM can help achieve compliance including development support and interoperability testing.
---
The latest in tools and test equipment to take your ADAS and autonomous vehicle projects to the next level
Groupement ADAS, 12 April 2017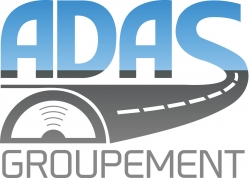 Groupement ADAS will present its latest in tools and test equipment to help companies further develop the next technologies used in advanced driver assistance systems (ADAS) and autonomous vehicles.
---
Complete end-to-end future proof testing for Advanced Driver Assistance Systems and autonomous vehicles
National Instruments (NI), 12 April 2017

National Instruments (NI) Germany will be presenting its complete end-to-end automotive testing software for both Advanced Driver Assistance Systems (ADAS), and powertrain and chassis.
---
Human eye replicated for ultimate visual sensing in connected vehicles
Chronocam, 12 April 2017

Chronocam will present its latest vision technology for connected vehicles and devices, designed to replicate the human eye.
---
Smarter, Safer and Greener transportation testing sytems from Horiba MIRA
HORIBA MIRA, 12 April 2017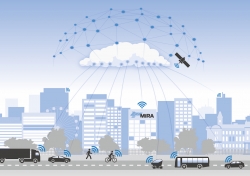 HORIBA MIRA, one of the UK largest transport systems test and engineering consultancies, will showcase its expertise in controls and electronics, functional safety and cyber security in Connected and Autonomous Vehicles.
---
FULL Autonomous Driving Engineering service: from prototype to final test
CMORE, 12 April 2017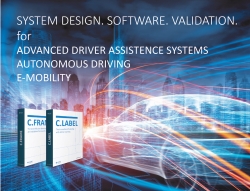 Autonomous driving engineering experts CMORE will present the latest technology designed to drive the development of new mobility systems, from prototype on proving grounds to final performance on public roads.
---
Realistic simulations for autonomous vehicle development from Cyberbotics
Cyberbotics, 23 February 2017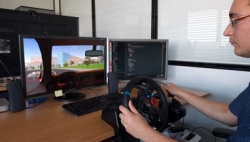 Cyberbotics will be displaying its latest in automotive simulation technologies and development software to help program and model mobile robots.
---
TASS International presents its simulation software and testing services
TASS International, 23 February 2017

TASS International will be exhibiting its simulation software, engineering, and testing services at Autonomous Vehicle Technology Expo. TASS International supports the automotive industry globally to create safer and smarter vehicles through its software and services, with customers including OEM vehicle manufacturers, Tier-1 suppliers and governmental organisations around the world.
---
Improved autonomous vehicle testing for greater accuracy, from Oxford Technical Solutions
Oxford Technical Solutions, 23 February 2017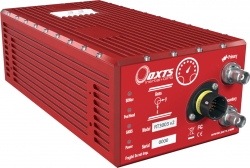 Oxford Technical Solutions will be exhibiting its latest in autonomous vehicle measurement technologies and navigation data, which helps with on-board sensor perception accuracy and vehicle positioning.
---