Submit Release
Autonomous Vehicle Technology World Expo 2017 Show News
Realistic simulations for autonomous vehicle development from Cyberbotics
Cyberbotics, 23 February 2017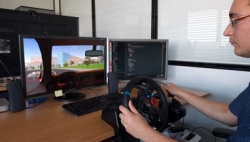 Cyberbotics will be displaying its latest in automotive simulation technologies and development software to help program and model mobile robots.
---
TASS International presents its simulation software and testing services
TASS International, 23 February 2017

TASS International will be exhibiting its simulation software, engineering, and testing services at Autonomous Vehicle Technology Expo. TASS International supports the automotive industry globally to create safer and smarter vehicles through its software and services, with customers including OEM vehicle manufacturers, Tier-1 suppliers and governmental organisations around the world.
---
Improved autonomous vehicle testing for greater accuracy, from Oxford Technical Solutions
Oxford Technical Solutions, 23 February 2017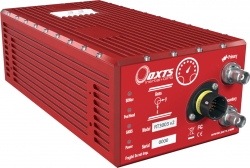 Oxford Technical Solutions will be exhibiting its latest in autonomous vehicle measurement technologies and navigation data, which helps with on-board sensor perception accuracy and vehicle positioning.
---